Afternoon highs only hit 64-69 today after morning lows of 52-57.
Northerly winds would offer up to 36mph in the viewing area this afternoon.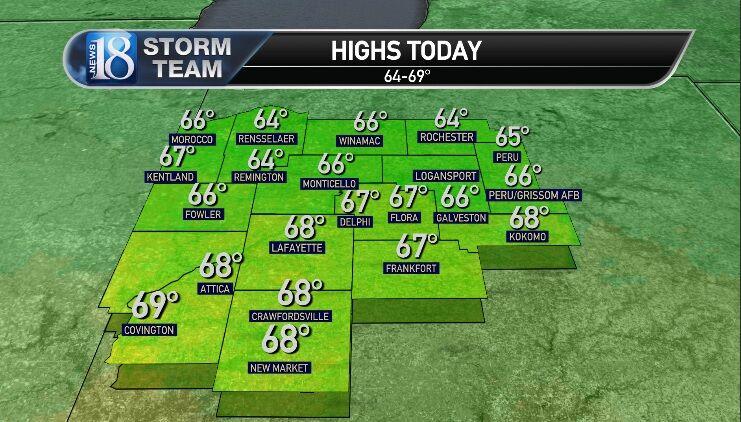 Tomorrow after a sunny start to the day, high and medium cloud will increase and thicken.
Wind light northeast turning east then southeast late in the day at 5-10 mph.
Highs of 63-67 are expected.
As the warm front pushes through tomorrow night into Saturday, a wave of scattered showers and showers will pass tomorrow night through Saturday morning.
Lows of 51-56 are expected.
Rainfall coverage should be around 30%.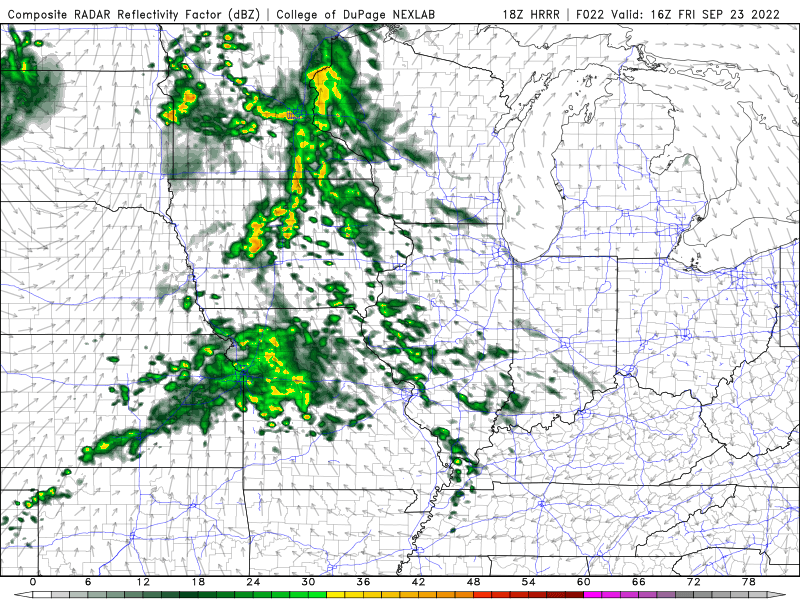 A few scattered showers/showers are possible (30%) from late Saturday night through Sunday morning, followed by a lull with some sunshine as winds turn southwest-west to west-northwest.
Highs of 67-76 should occur late morning to early afternoon, then drop to 62-68 as afternoon to evening low clouds gather from the northwest and a few isolated showers are possible (30%).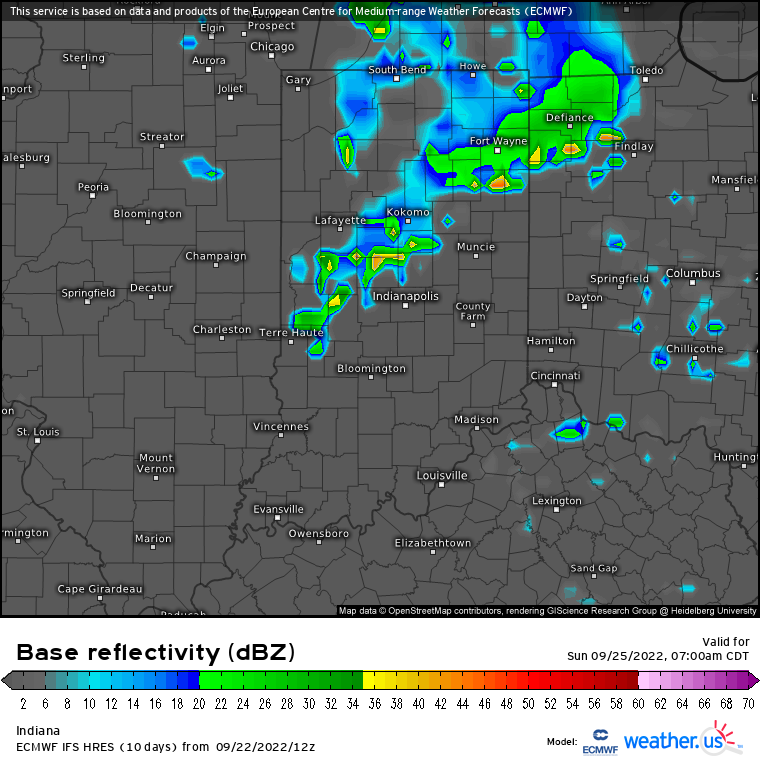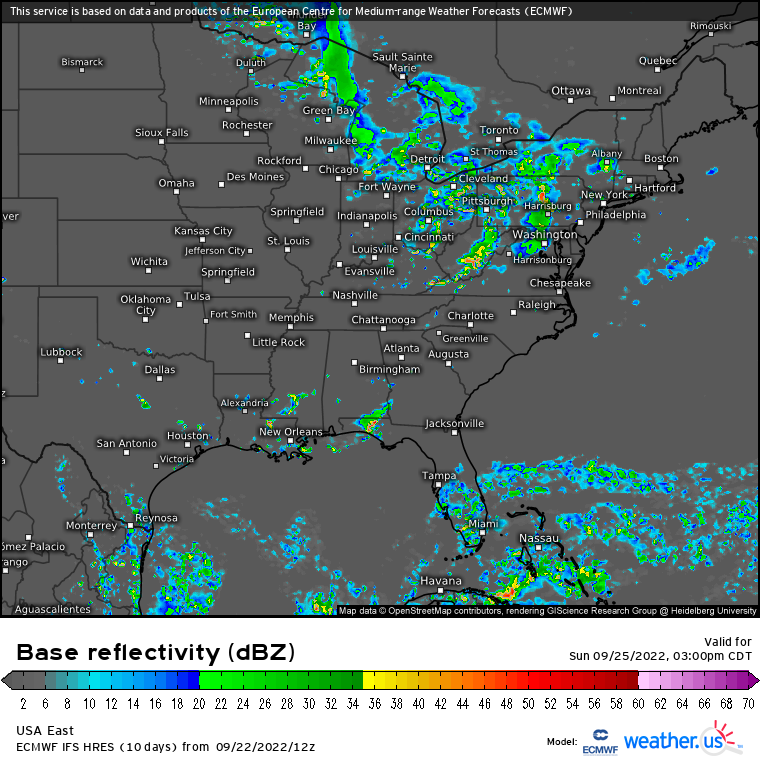 We need to monitor a potential hurricane or even a major hurricane making landfall on the north or east Gulf Coast or in Florida.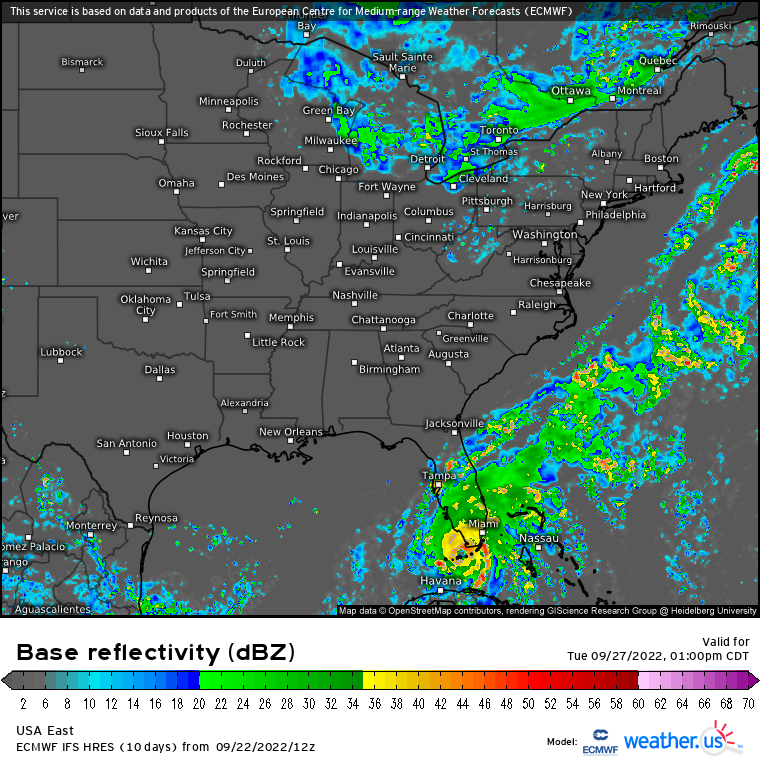 It was then supposed to either head through the Appalachian Mountains or up the Piedmont, or head up the East Coast, without agreeing on how close it could even be to the shoreline.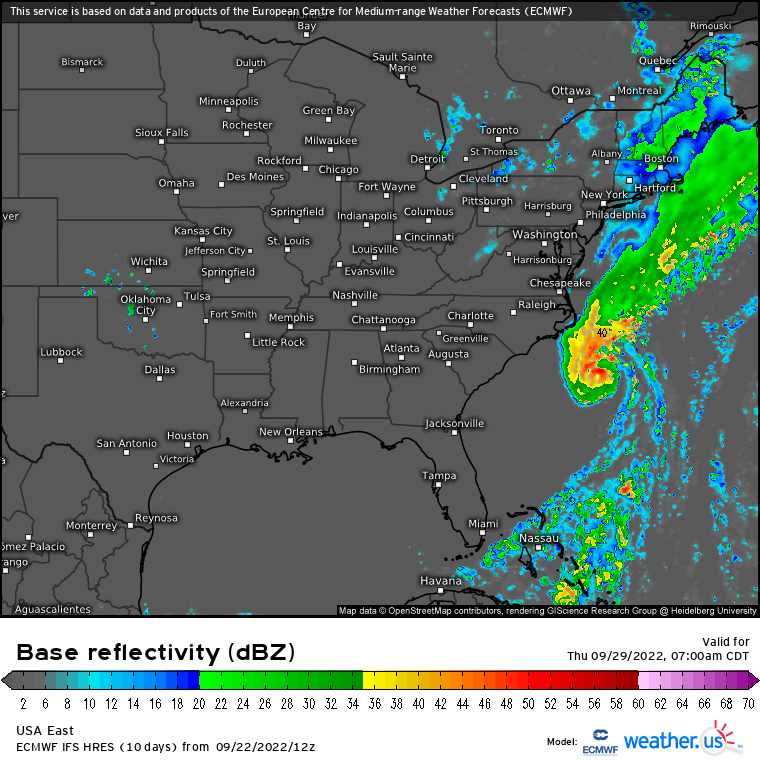 It will try and keep us comfortable for much of next week with clear, cold nights with lows of 38 to 45.
Then we warm up back to the 80s as storms return to the northern plains.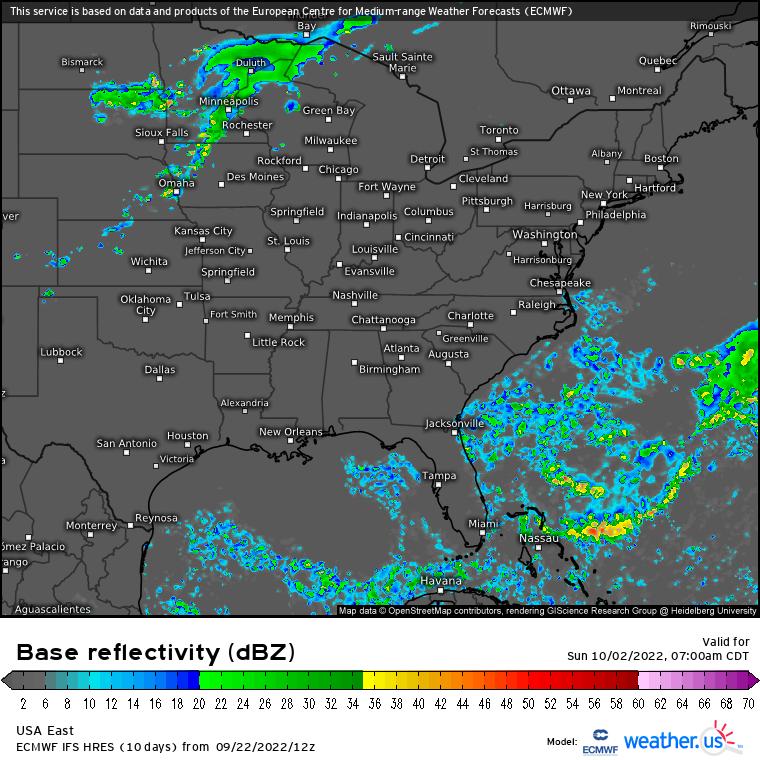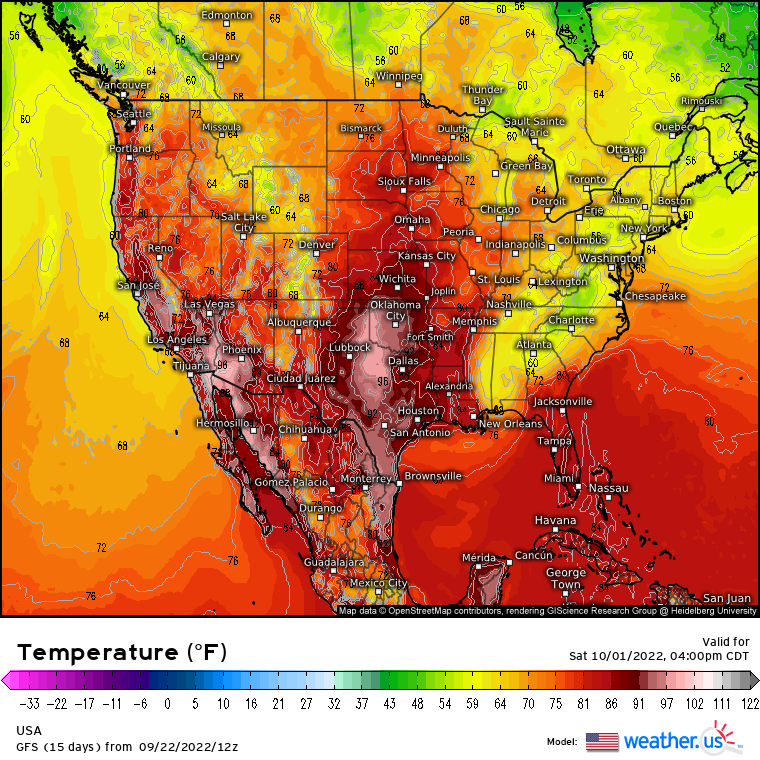 The weather just doesn't get much cooler for the first 8-10 days of October.
In fact, near-hot or record-breaking heat is possible in the Midwest all the way to the Plains. This near / record heat can also occur in our area. Current data points to temperatures around 90.
The record highs for Greater Lafayette for October 6-10 are 88-91, set in 1938, 1997, and 2007.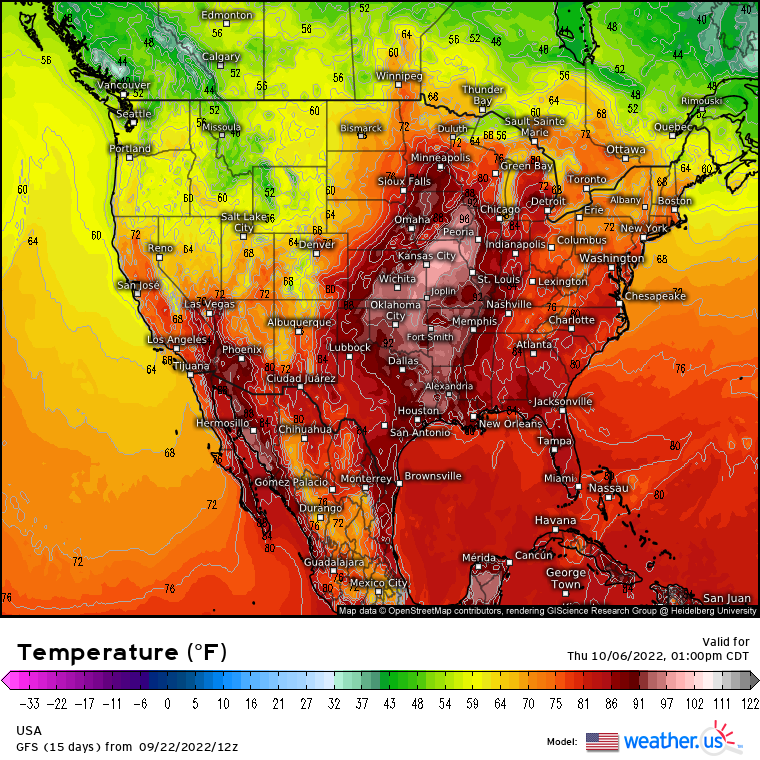 You can see the upper trough in the west and the upper ridge with the heat in the central and eastern US
Somewhat cooler weather may occur just behind a weak cool front around 10-11. showing up around October. It doesn't look like it's going to rain much or at all.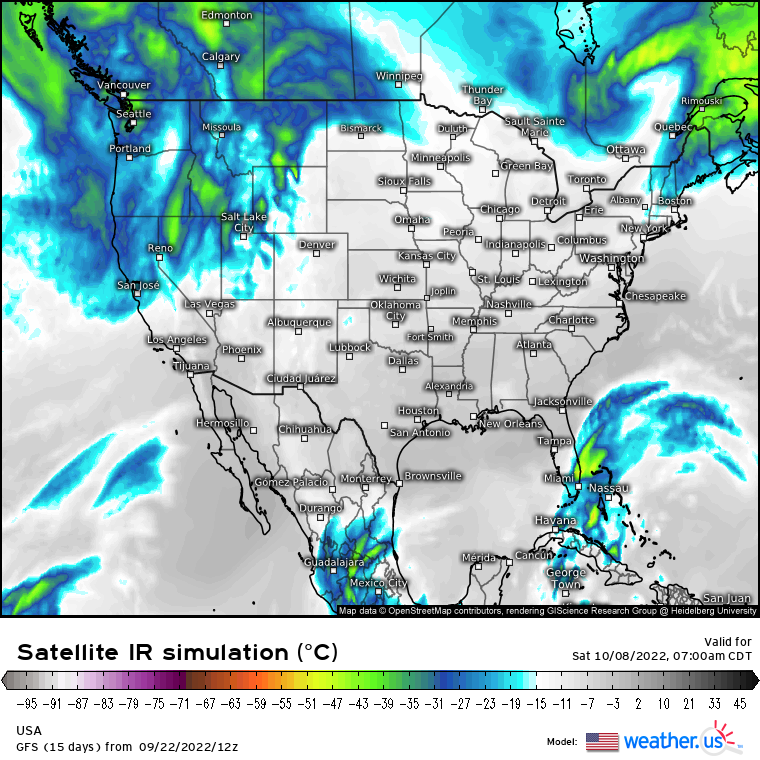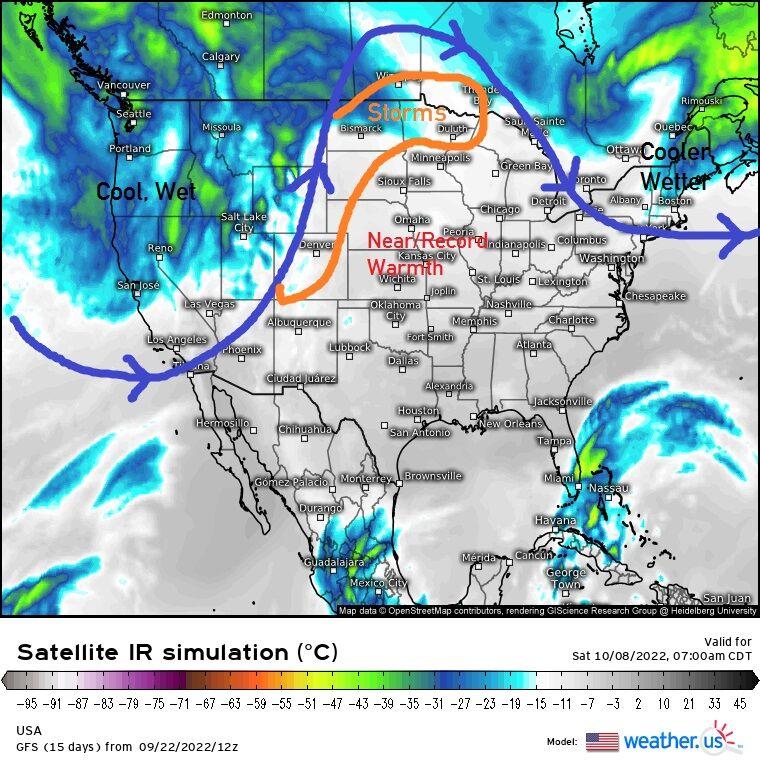 Above average temperatures still appear to be dominant in mid to late October… until a sharp upper low brings frost and freezing late in the month.
You can see the warmth, but the signs of the cold are gathering in the northwest of our area.
A western Pacific typhoon moving into Alaska will likely be the catalyst to pound the frigid south.
I really think it could be a situation where we could be close to a record temp in the 81-84 range and then see lows near 25 within a couple of days.
It could be SO abrupt.
In this transition with the pattern, temperatures and higher dew points, it bodes well for some severe weather.
This is around the same time as we experienced several waves of severe storms last year, including a severe storm that caused a lot of damage in Attica and caused really significant damage throughout the area.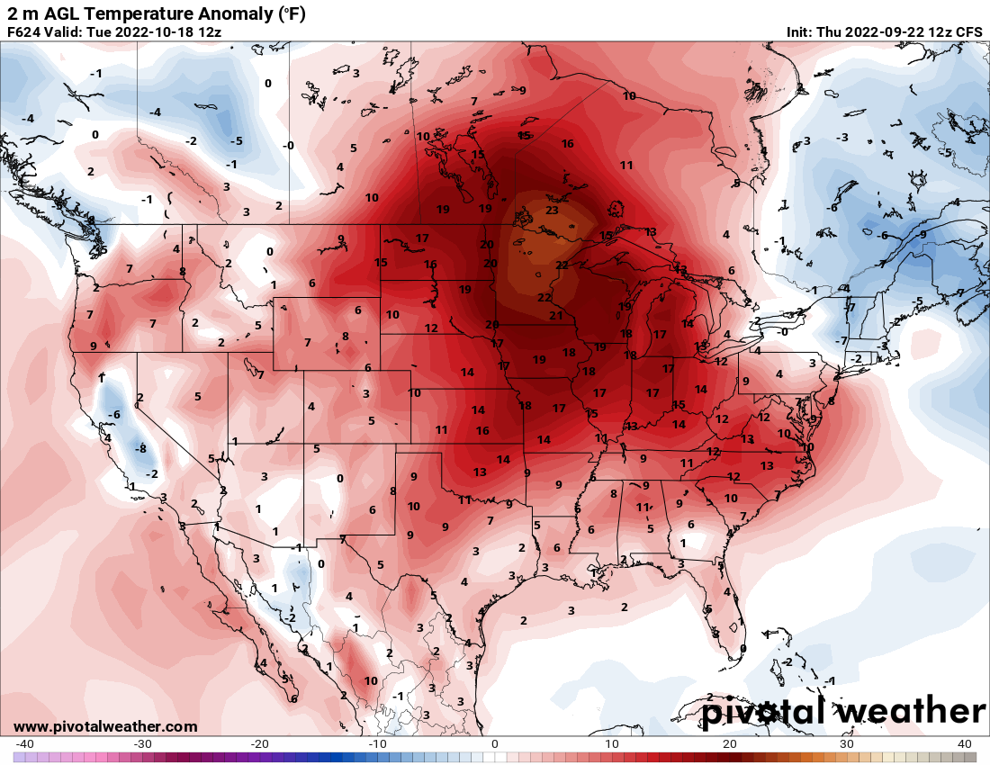 There is evidence of potentially above-average precipitation during this period, while all other parts of October in the model data continue to trend drier than normal.
The model points to wetter weather in this stormy zone from Michigan to eastern Iowa to Indiana, Illinois to Missouri.
My analogue and I agree. I think the model should be all green in this image with above average precipitation and the risk of severe weather in this late October transition between near/record heat and sudden freezing 20's.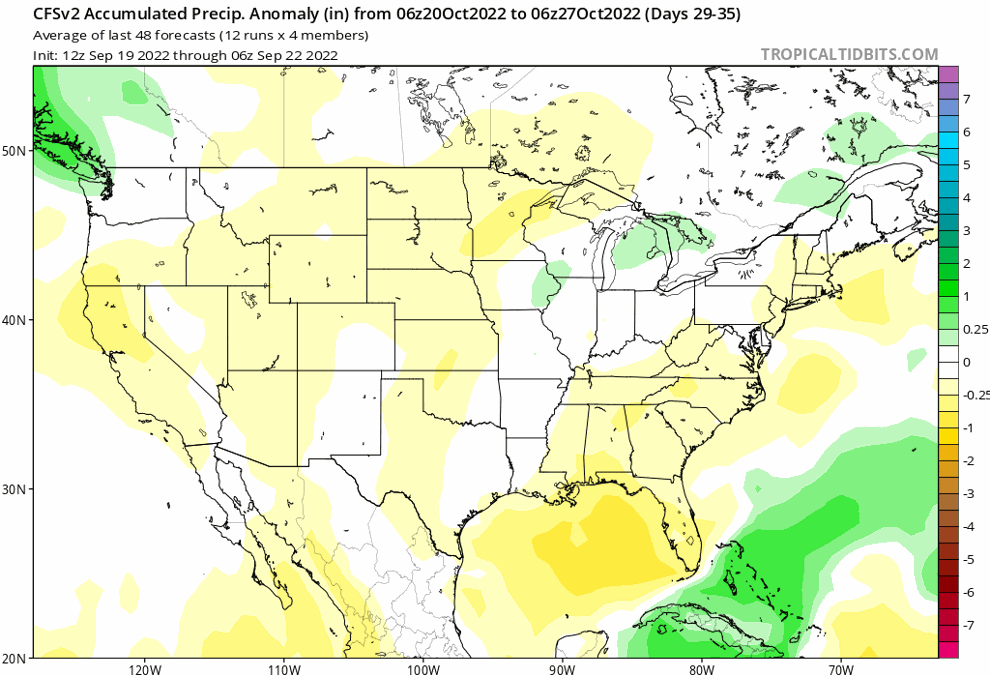 We also need to check out late-season tropical action in October along the Gulf and East Coasts.
Surface waters remain unusually warm late into the season.
After our cold spell we should see a large warming with above normal temperatures dominating the first half of November with some risk of storms, then colder than normal in the second half of November (after the mid-November transitional storm risk).